Many mothers express their love through inventive lunches. Nothing says I love you, when a child is at school, like a beautiful cold lunch. A simple way to dress up a lunch is to collect interesting cookie cutters. They can be used to cut sandwiches and toast or form pancakes and jello.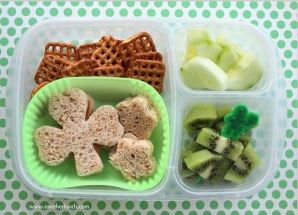 Of course, choosing cute containers also makes lunchtime more enjoyable. These containers are adorable.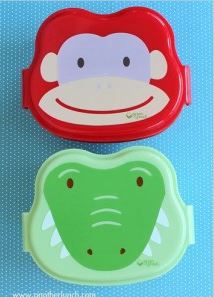 With a few crackers, some cheese, turkey and an apple, you could create this inventive lunch featuring Pinochio and Jiminey Cricket. Definitely, a big improvement over the popular lunchable.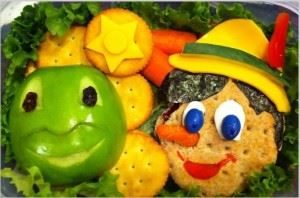 When we take the time to do something unusual or disrupt our routine to create a moment for our children, it reminds them that we do cherish and value the time we are able to spend with them.
Here is a video explaining how to make a simple bento box for a school lunch or just for fun.