One summer, we were particularly busy and my husband and I had opposing schedules, so we could not take a family vacation. I was scrolling through Facebook when an ad from bendlimousine.com crossed my feed. They had a summer special, so I spontaneously booked one for the next day. We packed in food and beverages and drove all over scenic Bend, stopping to hike or eat.  We took the best family picture downtown next to a statue of a man sitting on a park bench.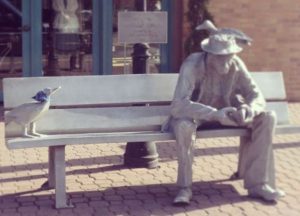 We played games, like I-spy and 20 questions. Because we were not driving, my husband and I were able to give all our attention to the children. It was the perfect stay-cation.It is still possible to steal time in the day to make sure your child knows that he or she is special.
Children need to see that we are willing to disrupt our daily routine to spend precious time with them. The best way to show a child that you love him or her is to create an enjoyable eating experience.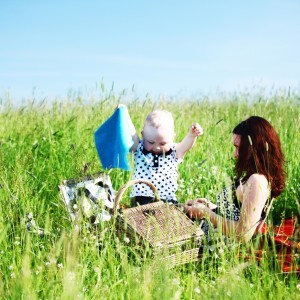 Some families are fortunate enough to have time to cook together in the evening. Other families are more pressed for time with homework, sports activities and work obligations.
Impromptu Picnics or Tea Parties
When my children were young, we would stop by the deli on the way to the park for fruit, chicken and salads. I would bring a table cloth and tableware. We would create a small party/picnic at the park or playground, so we could eat and play together.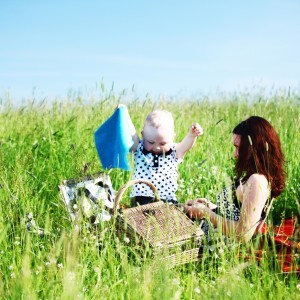 I purchased fine china tea cups at the thrift shop and kept them in my car, so that we could spontaneously have high tea at a local park, while we were doing our errands.
Those stolen moments are the times that my children remember when we are sharing family stories.